In an open letter to the Biden-Harris Administration, and an accompanying US Emergency Plan for Global COVID-19 Relief, Gary Edson, Mark McClellan, Michael Merson, and Krishna Udayakumar, joined by more than a dozen health policy and global health leaders, called on President Biden to take urgent action to end the pandemic around the world and accelerate US recovery and security. 
Citing "an exceedingly perilous and urgent moment in the COVID-19 pandemic," the expert group cautions that the only way to prevent further catastrophe is to dramatically decrease cases and slow transmission of the virus through widespread global vaccination, combined with other public health measures.
Fortunately, the supply of high-quality vaccines produced by US and allied manufacturers is projected to exceed 7 billion doses in 2021 and 14 billion doses in 2022 – more than enough to protect Americans and vaccinate the world. But doing so will require "a global plan of attack" with coordinated action to finance, allocate, and deliver doses where they are most acutely needed.  The expert group calls on President Biden to:
Host a presidential-level "Global Vaccination Summit" before the UN General Assembly;

Rally global leaders to commit to the goal of vaccinating 70 percent of the world's population by mid-2022; and

Launch a US Emergency Plan for Global COVID-19 Relief to help achieve that goal.
Duke Global Health Institute, Duke Global Health Innovation Center and Duke-Margolis Center for Health Policy, along with COVID Collaborative, and the Pandemic Action Network issued a new Framework For a Global Action Plan for COVID-19 Response, ultimately endorsed by 20 global health leaders and 61 organizations. The Framework contends that "a coordinated, global response, the only possible successful response to the pandemic, must be grounded in equity at all levels–global, regional, national, subnational and community" and urges that "an 'all hands on deck' crisis response must deploy all available resources and capabilities – multilateral and bilateral, public and private sector." The authors and signatories outline a seven-point framework for urgent action, including convening a Global Pandemic Response and Vaccination Summit in conjunction with the UN General Assembly.  
Mark McClellan, Pascal Lamy, Gary Edson, and Carolyn Reynolds co-authored an op-ed in Tortoise Media, "Our Six Point Plan for Biden's COVID Summit," outlining a bold action plan for saving lives and ending the pandemic.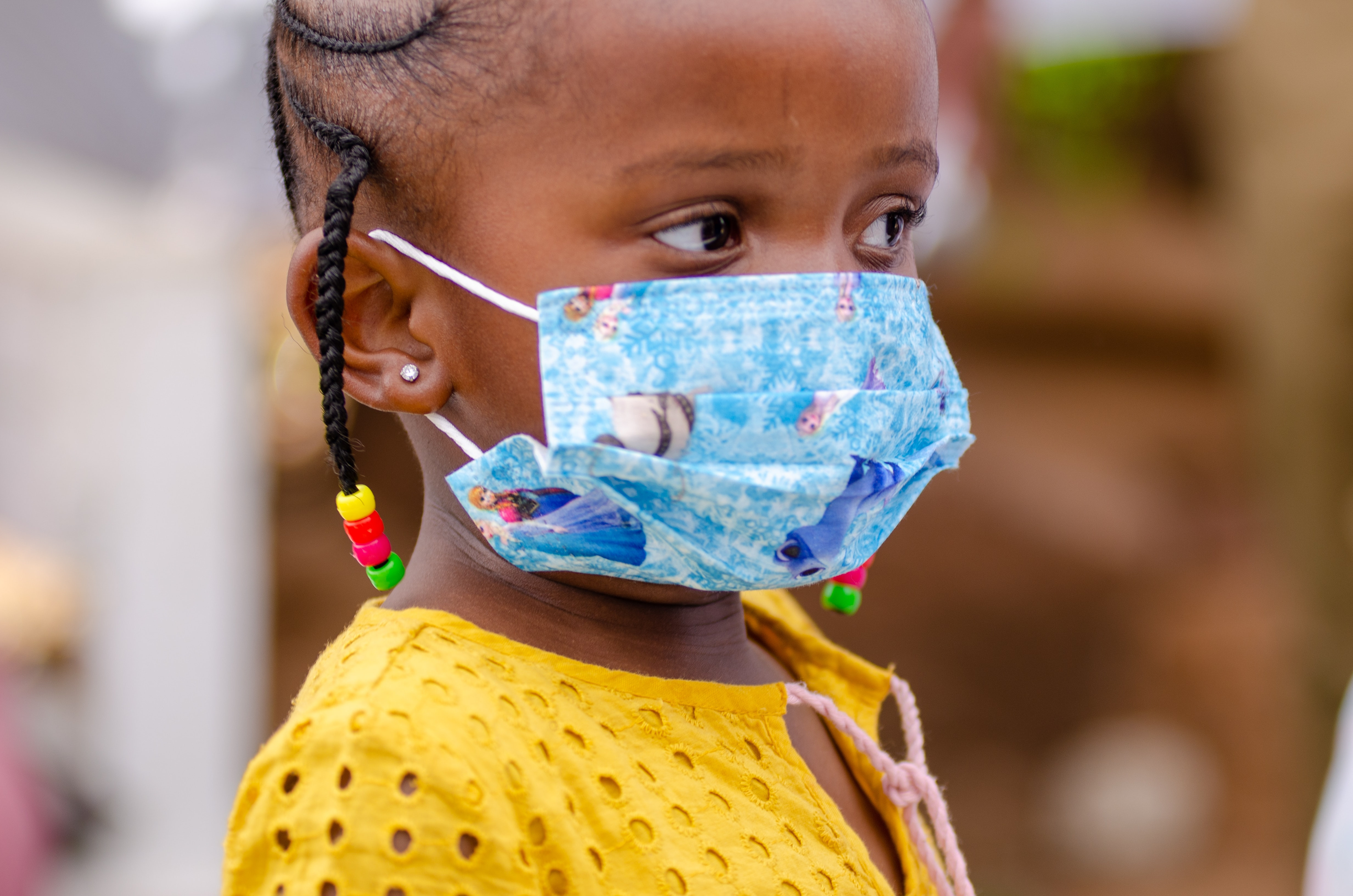 Read the previous Chapter in this story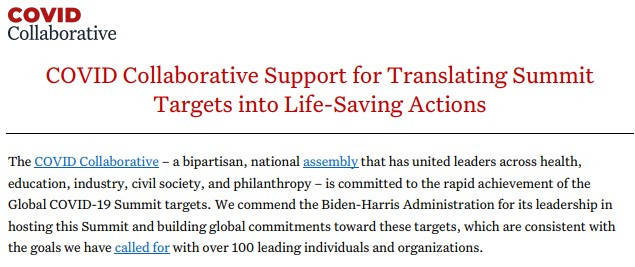 Read the next Chapter in this story